Vee's specials
Vee's specials are treatments developed by myself to provide a unique experience. All treatments can be further tailored to your personal wishes. Hence, duration and price of the treatments may vary. Duration and price are determined, when you book your treatment. Please note: Most of these specials can only be booked as part of the Vee-retreats
Information and bookings
Click here to contact me for more information and bookings.
Overview of Vee's specials
> Hammam massage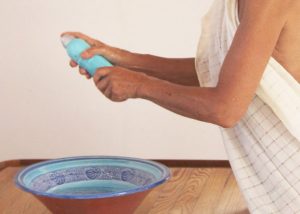 Hammam beauty treatment from head to toe. Including exfoliating massage with oil and sea salt, sugar and scented soap foaming and washing.
 > Ayurvedic meal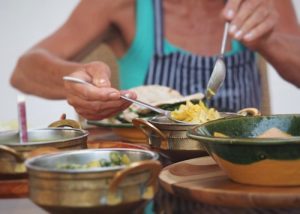 As an experienced Ayurveda health and nutrition consultant I will guide you through the magical and tasty Ayurveda vegetarian kitchen in easy to learn steps. The Ayurveda food is easy to digest. It makes you feel light, energetic and relaxed. This diet creates the perfect foundation for bodywork and massage sessions. The Ayurveda life style is the magic key to a healthy life and longevity. It is the secret medicine to stay young forever.
> Meditation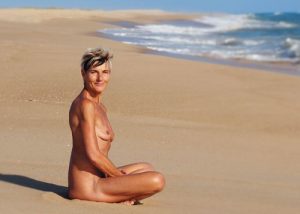 I will provide an introduction to the transcendental meditation and a special breathing technique. As a personal mantra we may use a jointly created sound. This sound is like a vehicle that will help you to get into a deep state of meditation. You can easily apply this meditation technique in your daily life. Do you already use your own personal meditation method? That is perfectly fine too.
> Detox treatment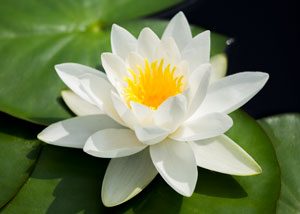 An Ayurveda based detox program with the aim to balance your personal three doshas, Vata-Pitta-Kapha by purifying detox massages and a controlled eating scheme; before, during and after the retreat or treatment.
> Body-Soul-Touch massage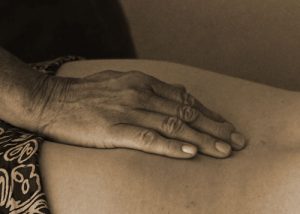 Vee's personal body-soul-touch session is my personal favorite. During a Tantric body-to-body session we joyfully play. This playing with your senses will then eventually evolve into a full body massage using warm essential fragrance oils. You are invited to interact in a playful manner. Feel totally free. Discover and unlock spaces deep inside you that have been sealed until now. In a peaceful and familiar atmosphere the magic of Tantra and Kama Sutra will guide you. Enjoy the ride and surrender yourself fully. This process may evoke ecstasy.
> Couple massage
After completing  the individual massage sessions, I will introduce you to partner massage. In this couple massage I will teach you the Art of Seduction. How to pleasure your man or your woman.  Small exercises based on the Kama Sutra will create a deep intimacy with your partner, in an intensive and respectful way. Be playful, surrender, show lust and pleasure. Learn to ride the tiger passionately and wildly.
> Beach experience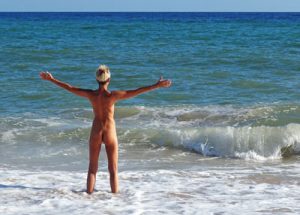 At a beautiful cove at the Algarve Atlantic coast the experimenting may continue.  I will invite you for a little excursion to the beach or to an island near by. We will get inspired by nature's scents and sounds surrounding us. Get fully centered and feel deeply connected to your inner self.  Then make a true connection to the universe and let the universe connect back to you. Walk, talk and embrace the elements of nature.
> Woman to woman massage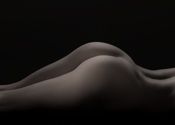 Are you a woman and would you like to be touched by another woman?  I offer the opportunity to be touched by me as another woman. In a comfortable room, in a trusted and relaxed atmosphere. Fully at ease and liberated, free of upbringing and dogmas. Feel how playing with arousal, desire and eroticism can be both an amazingly joyful and healing experience.
> Let's talk about it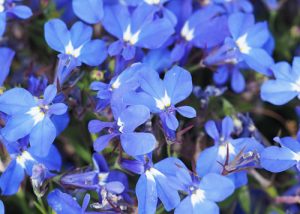 During the retreats there will be ample room to talk about personal questions related to monotony, health problems, erection problems, premature ejaculation, and menopause issues. I will encourage you to openly address these. When men and women are willing to overcome their fear, and to surrender themselves to the ever changing tide of life, the ideal conditions for personal development will raise. It creates a wonderful chance to enter a genuine and deep relationship with yourself and with your partner. Taboos are left behind, and your deepest fears are shared. Our conversations may evolve into live-changing exercises for you and your partner.
> Naugthy fantasies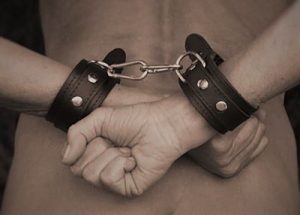 Let your fantasy go wild. Overcome your own fears. I invite you to openly share your secret and deepest erotic desires. Playing with these fantasies will encourage you to open up your inner-self and will help you to speak about your feelings, old pains or fears. This will improve your personal well-being and can also be of help in your relationship.
> Watch something else
Experience Vee & Mater in sensual, erotic massages and Shibari Bondage Art
For more information and agreement please contact Vee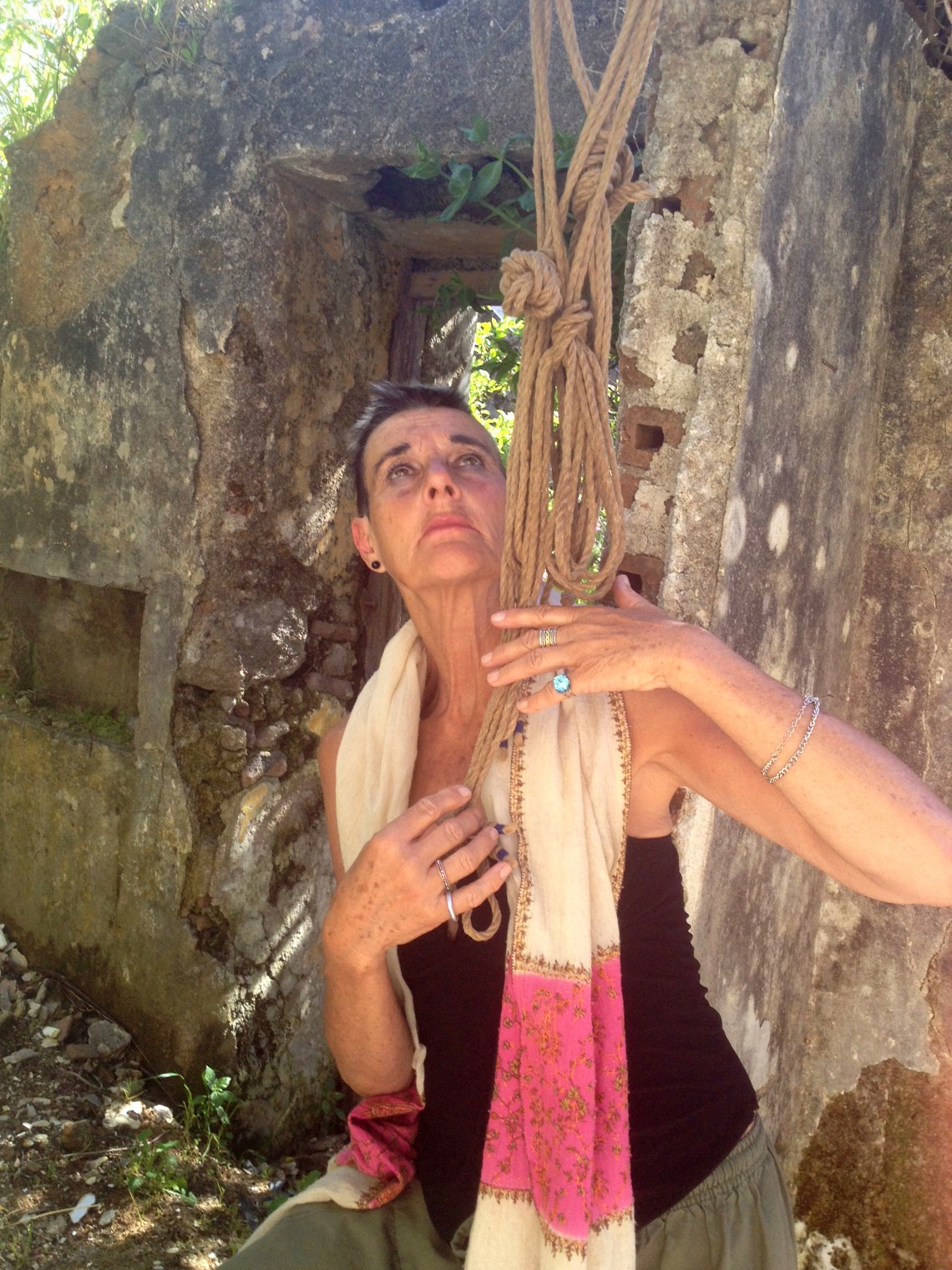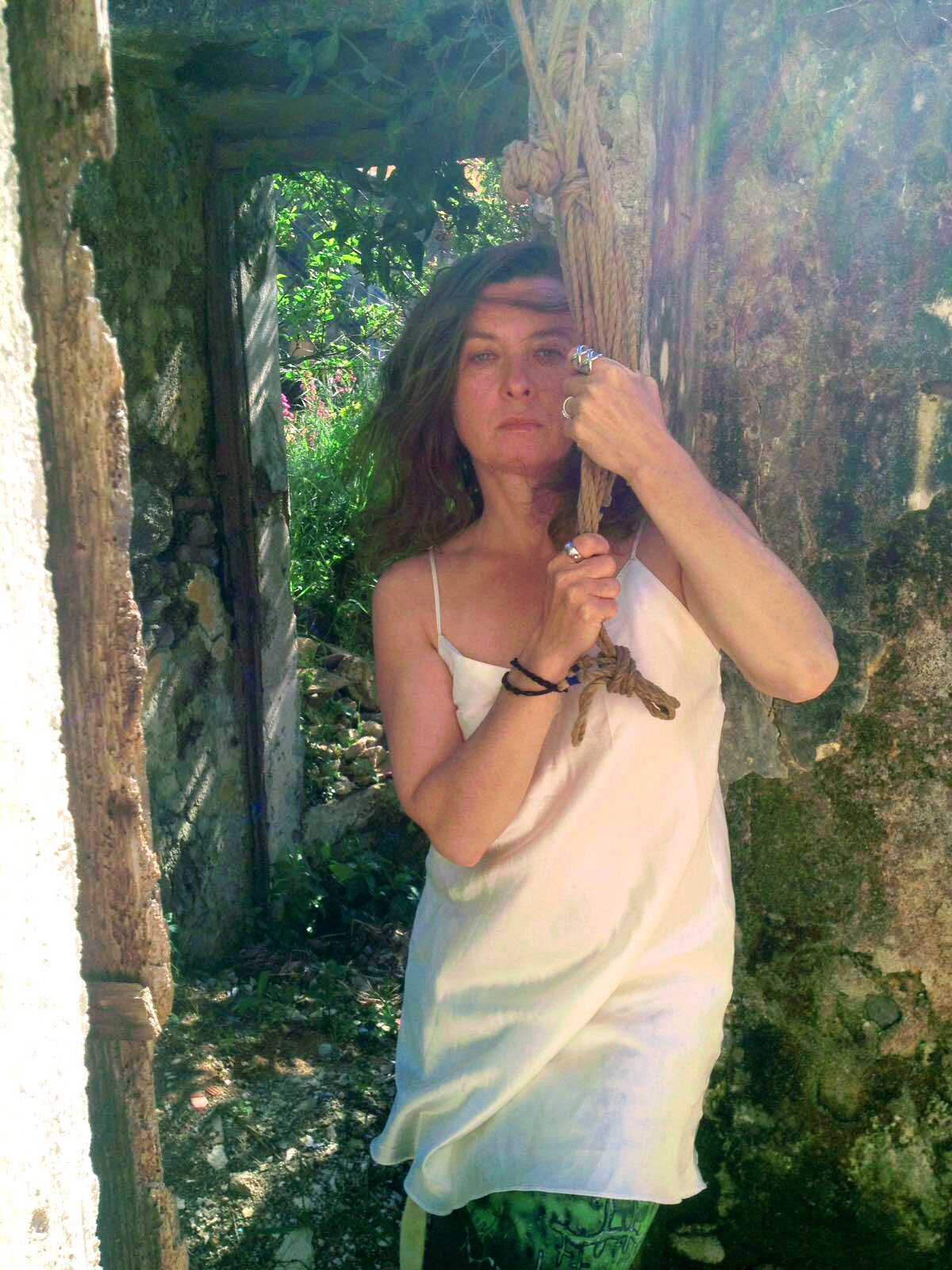 Click here for retreats, if you are interested in Vee's specials mentioned above.