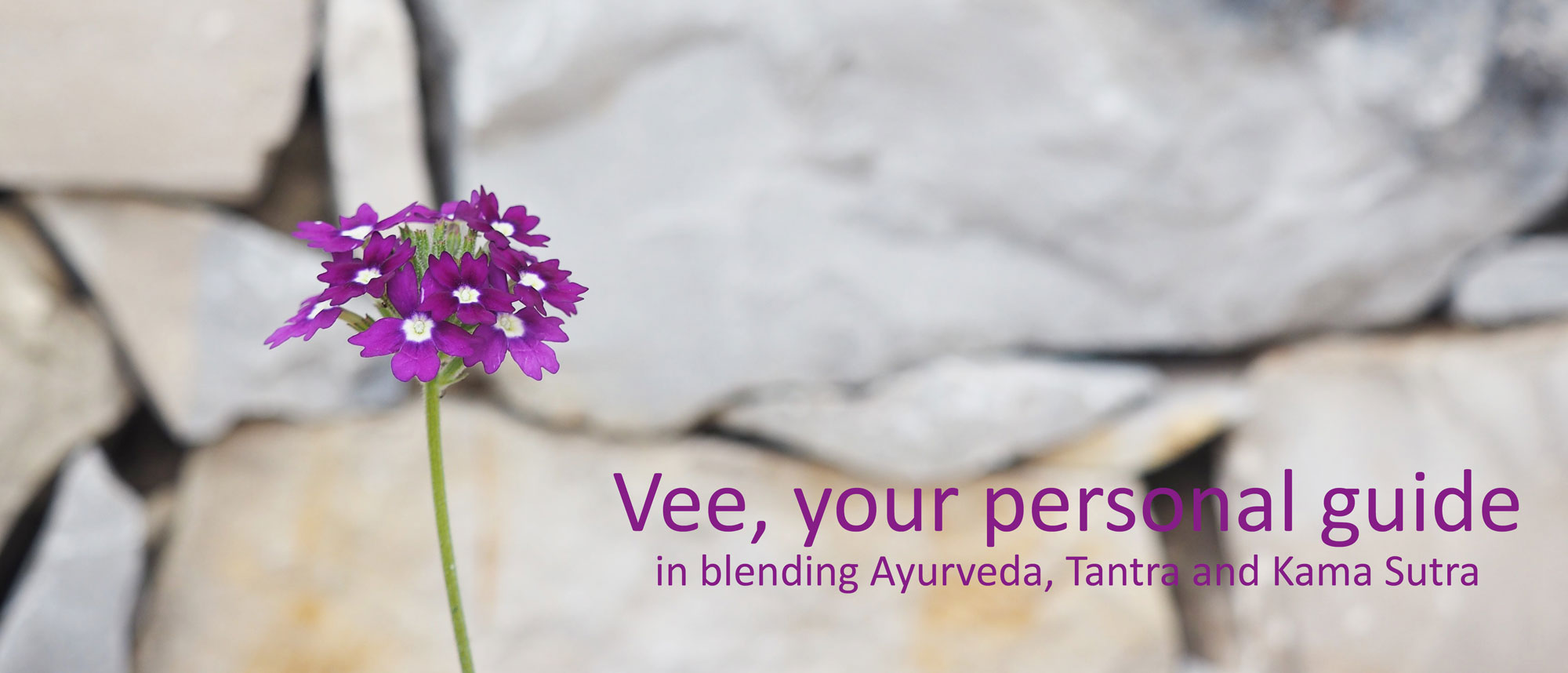 Purifying-retreat: program for one week in Portugal
For whom
The "Purifying retreat" is especially designed for couples or singles who want to purify and detox their body.
To fast according to Ayurveda is not starving, but just eating a bit less in a simple and controlled manner. The aim of this retreat is to get your three Doshas or energy dosha's (Vata, Pitta und Kapha) in balance. The three Doshas or energy types- are: Vata, Pitta und Kapha.
Included in this 7 day Purifying-retreat program
Daily pulse diagnose
Daily a selection of individual and personalized treatments
Daily talk to discuss personal matters
During this week there is ample room to meditate (together), if you wish
Every day you will receive freshly made Ayurveda meals during over the day
Also included is a cooking course and a cooking session with tips for your personalized nutrition in accordance with your Dosha.
Two weeks before the retreat
To improve the result of this week in the South of Portugal (a well of vitality), we advise you to start fasting a bit in advance by adjusting your nutrition. For this you will receive some information and tips.
The Purifying retreat
The goal of this week is to achieve inner calmness, health and success in your life.
Day 1: Day of arrivalI will welcome you with a delicious drink and are you invited to stay for an AyurVee diner. We will discuss the program for the coming week.
Day 2: Anamnesis and treatment dayWe will start with an individual anamnesis and with finding out your personal Doshas. Then you will receive a relaxation and rejuvenating Abhyanga massage: a 2-hours total body massage with warm herbal oil.
Day 3: Treatment dayUdvartana treatment: a firmly pre-massage with a herbal powder or an oily paste. Your lymphatic system will be stimulated. This will help reduce your fat tissue and will eliminate waste products in your body. After that your body will be cleaned with herbal water. Then you will receive a Kansu feet massage, to balance your three Doshas and give you a deep-relaxing feeling.
Day 4: Treatment day and resting day

Cleaning session of your intestines using herbal teas and herbal tablets,

without introducing the sense of feeling uncomfortable. This process will be accompanied by a massage of your stomach and a feet reflex massage. If possible in your own apartment or hotel room. During the remainder of the day it is best to rest.

Day 5: Treatment dayWe will start with a special Shirodhara treatment, including a head massage. A continuous flowing stream of oil on your forehead will bring you to a state of well-being and a state of deep relaxation. Thereafter you will receive a Kansu-feet massage.
Day 6: Treatment day. You w

ill receive your second Shirodhara treatment, followed by an salt/oil massage. This massage with warm oil, salt and a mixture of herbs will refresh you, stimulate the bloodstream in your body and rejuvenates your skin.

Day 7: Treatment day and cooking courseToday we have the possibility to do something special. For instant the King of the massages, the 4-Hand-synchronous massage or a Hammam massage with a total body wash: the highest enjoyment for all your senses. We will end the week with an AyurVee meal. I invite you to join me in the sensual world of 1001 herbs & spices and the sensual world of the Ayurveda way of cooking
After the Purify retreat
With the information and knowledge you received you will be able to eat in a different way according to your Dosha and to eat less in a controlled way.
Information and bookings
This retrait can be adjusted to your personal wishes or situation.
For more information please click here to contact me.
# # #