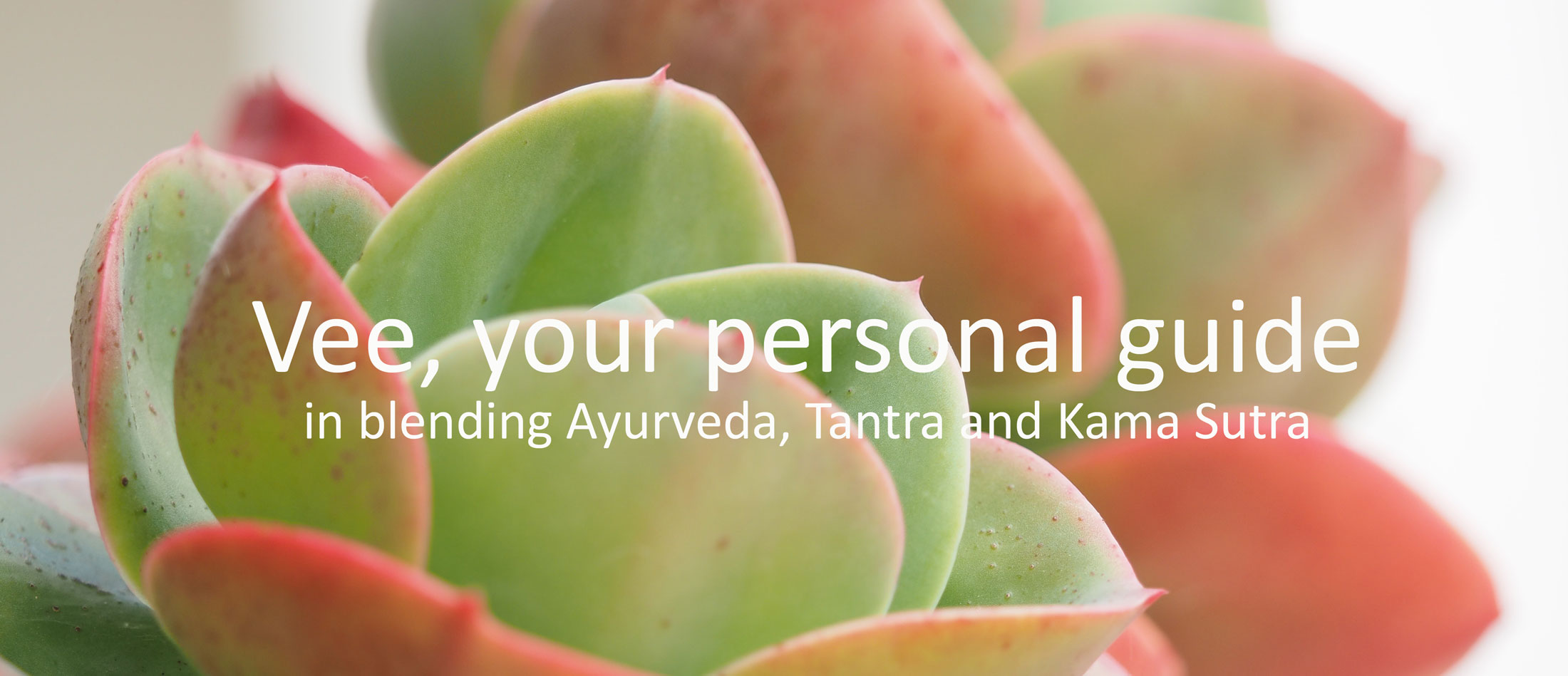 Overview of retreats in Portugal
Below you will find an overview of Vee's retreats. These retreats are developed by myself to provide a unique multi-day experience. I will be your personal guide for 2-7 unique and amazing days of self-discovery based on the ancient wisdom of Ayurveda,Tantra and Kama Sutra. The location of the retreat is at your choice: either at my place in Estoi, Portugal, or in your home in the Algarve.  All retreats can be further tailored to your personal wishes. Hence, duration and price of the retreats may vary. Duration and price are agreed upon, when you book your retreat.
Retreats
First of all we will cook a vegetarian, ayurvedic dish together and I 'll introduce you to the magic of this kind of kitchen.
During these days I will give you several massage-treatments in a quiet and pleasant atmosphere
These treatments will not only rejuvenate your body but you also will experience a total and deep relaxation combined with a feeling of well-being.
I have developed 3 different retreats.
Purifying retreat: 7 day detox program for everyone who wants a holistic approach to clean and purify the body. Click here for more information.
Body & Soul retreat: 2,3 or 5 day program for couples or singles who want to make contact with their body, soul and mind. With different Ayurveda massages, through nutrition and spiritual awareness sessions you will feel more balanced with your Dosha and become more vital. Click here for more information.
Days in Heaven retreat: 2, 3 or 5 day program for couples or singles who are not afraid of nudity, who like erotic massages and want to play with eroticism in free nature. Click here for more information.
Information and bookings
Click here to contact me for more information and bookings.