Ayurveda + Tantra + Kama Sutra in Portugal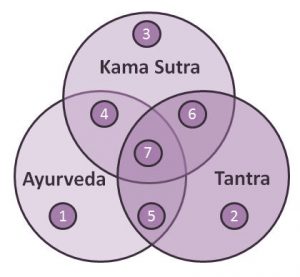 Ayurveda (1) is the basis to create body awareness. It teaches you to take care of the body and to nurture it. With this body awareness you are well prepared to slide into the Tantra (2). There we go deeper to touch our heart and soul. Then exploring the Kama Sutra (3) becomes an easy task. When we start to blend these three it becomes a joyful play we can enjoy anytime, anyplace and anywhere (4-7).
Welcome to my site

My mission in life is to blend the wonderful teachings
of the Ayurveda, Tantra and Kama Sutra.
 Profound philosophies and life styles that go back
thousands of years in history.
I do not consider myself to be a Guru.
Rather I look upon myself as being your personal guide,
your Sherpa or even your companion,
jointly exploring the sections 1 to 7 in the graph above.
In close interaction we will discover those sections
that are most relevant
to the personal development stage,
you (and your partner) are currently in.
I cordially welcome you to check out my web site,
and to select those offerings that best suit your needs.
I invite you to embark on a journey with me, alone, or with your partner.
A journey that will transform your live forever.
From Estoi, Portugal, with Love

Vee
---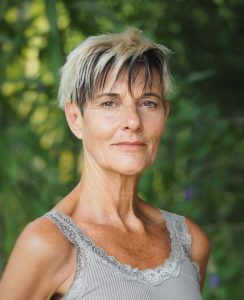 My mission in life is to
awaken the inner fire and passion
of you and your partner,
by combining the ancient philosophies
and wisdom of the
Ayurveda, Tantra and Kama Sutra.
Visit me in my practice in
Estoi, Portugal.
Namaste
Vee